About Me
Hi there! My name is Andrew M. Olsen.  I'm a singer/songwriter, born and raised in Kansas City, Missouri and I play Americana/soft rock.  I've been involved with music in some fashion my entire life.  It began with picking up the drums around the age of five after seeing a movie starring Tom Hanks called, "That Thing You Do!"  Yes... I wanted to be "Shades."  Soon after, I realized how challenging playing the drums could be so I chose to pick up the guitar instead and haven't left it since.
Growing up, I played in worship band and sang in the choir at church, would play for "show and tell" in elementary school, and in random settings at home.  At the same time, I was very involved with sports.  I started playing baseball at the age of five, and soccer from ages seven to nine.  Eventually, I went to college to play baseball, but hung up the cleats after my second year on campus.  In middle school, I spent time in concert band playing trumpet, in honor choir as a soprano and tenor in respective years, in jazz band playing guitar, and in musicals through the local organization C.Y.T., or Christian Youth Theater.  I even played a small roll in "The Music Man" at Starlight Theater which seats almost 8,000 people!
Needless to say, I was a busy kid, but where does that leave me now?  I'm finally getting settled into the full-time musician role.  I love utilizing my God-given talent to share a message of positivity and empowerment to my listeners.  My music can be compared to the likes of Jack Johnson, Hozier, and even The Beatles!  You can listen to all of my music for free on this website, or on all streaming services :)
My sincerest gratitude towards your fandom and support.  It is my vow for that to never go un-noticed.
AMO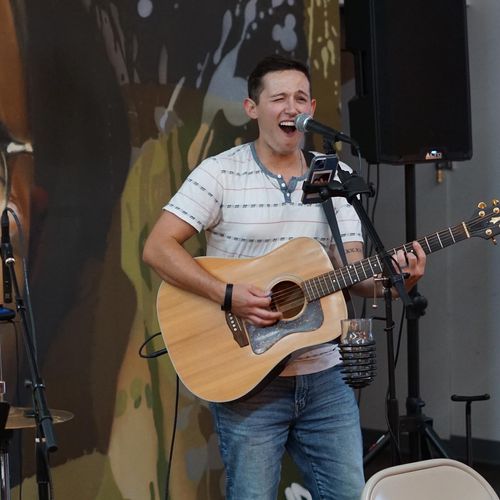 "I know the world's gon' change, if we don't stay the same"